Check out my group blog,
The Diamond Mine of Christian Fiction
! It's been voted one of the top 100 Christian Book Review Sites of 2018 by
Feedspot
. If you love it as much as I do, you may just need to bookmark it afterward. :)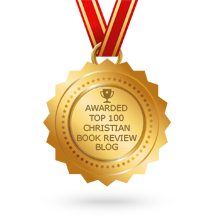 The Diamond Mine is your resource to the latest and greatest (and maybe older stuff too) of Christian Fiction. We sort through the piles of paper being published out there in the name of Christ and pick out the gems for you and shine as bright a light on them as we can.
Of course, if God is in them, who needs a light, right?
The Diamond Mine of Christian Fiction: A Suspenseful, Futuristic Thriller
: Hi Diamond Mind Readers, Julie Cosgrove hosting today. I am not normally a sci-fi or futuristic fantasy fan, but I have read everyt...
Still, if you like the blog, I hope you stick around or wander back! May God be the glory!